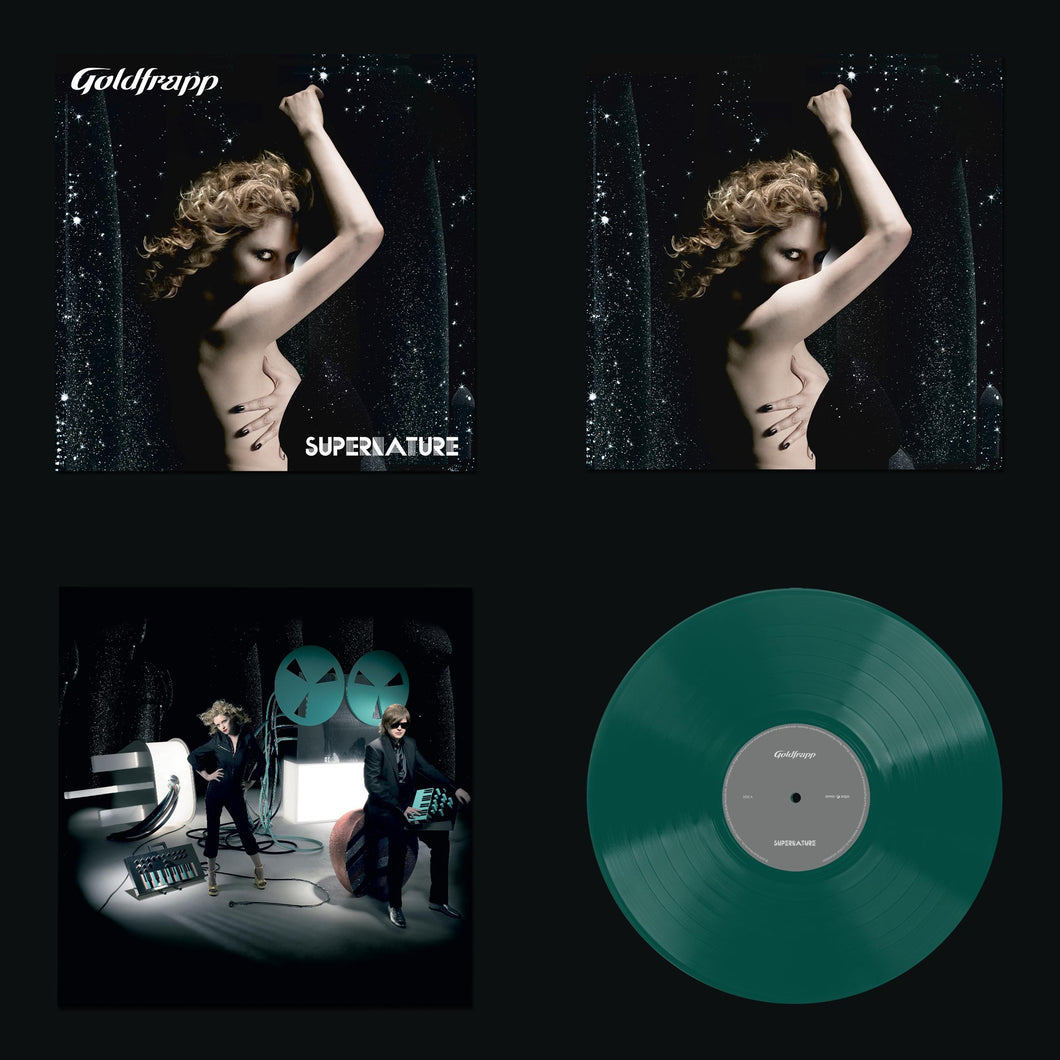 Goldfrapp - Supernature 'Transparent Green LP'
Regular price $45.00 Sale
Goldfrapp - Supernature 'Transparent Green LP'
CAT: GSTUMM250
Format: Transparent Green LP
Mute / BMG have announced the long-awaited vinyl reissue of Goldfrapp's third album, Supernature - out on 14 August 2020. The new edition of the album will be available on transparent green vinyl, packaged in a gatefold sleeve with an exclusive art print of the original artwork.
Originally Supernature marks the point when Goldfrapp brought their sound to an even wider global audience - the Grammy nominated album debuted at #2 in the UK Albums Chart and the album's lead single, the pulsing, sophisticated, glam-pop dynamo 'Ooh La La', went straight to #4 in the UK Singles Chart.
The album generated further hits in the form of 'Number 1', 'Ride a White Horse' and 'Fly Me Away'. Described by The Guardian as "a brash, beautiful celebration of love and dancing", the album is a colossal, multi-layered, sonic-pop thriller, a radical, confident, bold record that took a joyous step forward from 2003's Black Cherry.
Tracklist
A1. Ooh La La 
A2. Lovely 2 C U
A3. Ride a White Horse 
A4. You Never Know
A5. Let It Take You
B1. Fly Me Away 
B2. Slide In
B3. Koko
B4. Satin Chic
B5. Time Out from the World
B6. Number 1