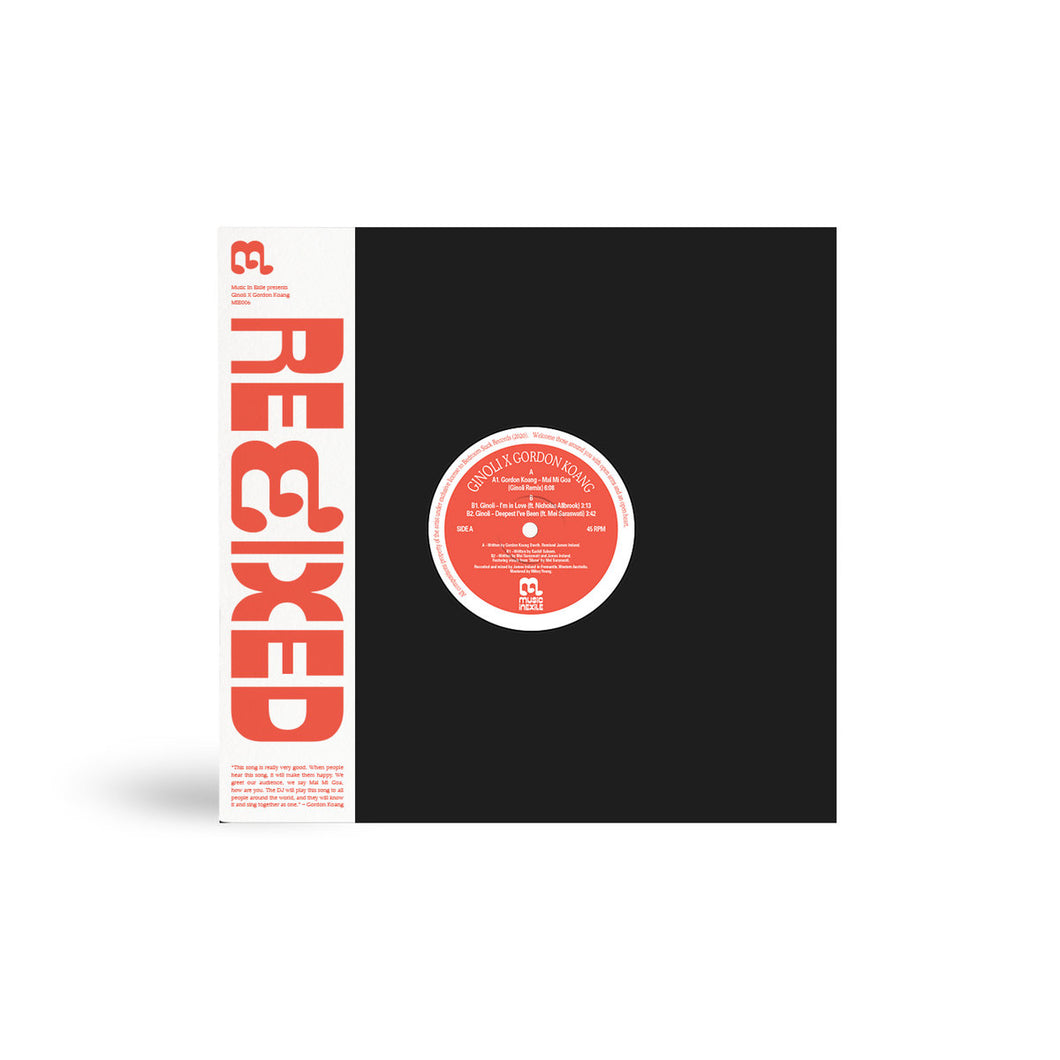 Gordon Koang - Mal Mi Goa (Ginoli Remix)
Regular price $35.00 Sale
Gordon Koang - Mal Mi Goa (Ginoli Remix)
CAT: MIE006
Limited edition 12" vinyl single including black disco sleeve and printed obi-strip.
Legendary South Sudanese pop star Gordon Koang teams up with Ginoli (a.k.a James Ireland, Perth-based producer and drummer of POND) to release this latest cross-continent dancefloor filler. The newest release from the Music in Exile REMIXED series traverses cultures and genres featuring danceable, swelling synths alongside Koang's joyful voice and thom (an East African stringed instrument that Koang has modified to suit his unique style of playing.)

Gordon Koang was born blind and began playing music from an early age, busking on the streets of Juba and producing his own self-released CD-R's and cassettes. He became a crowd favourite and began recording a series of singles and music videos celebrating South Sudan's cultural wealth. His music went viral, spreading throughout the country, and his reputation quickly grew as the poet and homegrown hero of the Nuer people, sometimes called the "Michael Jackson of South Sudan."

In 2013, while Gordon was performing to expatriate Nuer communities in Australia, renewed conflict broke out at home in South Sudan. He made a difficult and heartbreaking decision to not return home, applying to the Australian government for humanitarian protection. After six long years of waiting, living in a foreign country far away from his family, Gordon received Australian residency in August 2019. He now proudly calls himself an Australian, though eagerly awaits the day his wife and children will join him in safety.

With this reworked version of Gordon's classic first single, Mal Mi Goa, the legendary singer hopes to reach as many new listeners as he can, both in his adopted country and around the world. He wants everyone to hear his message of peace and unity, regardless of religion or cultural differences.

After a painfully first-hand experience of what these rifts between people can create, Gordon has devoted his life, and his music, to a simple message of peace, love and unity.