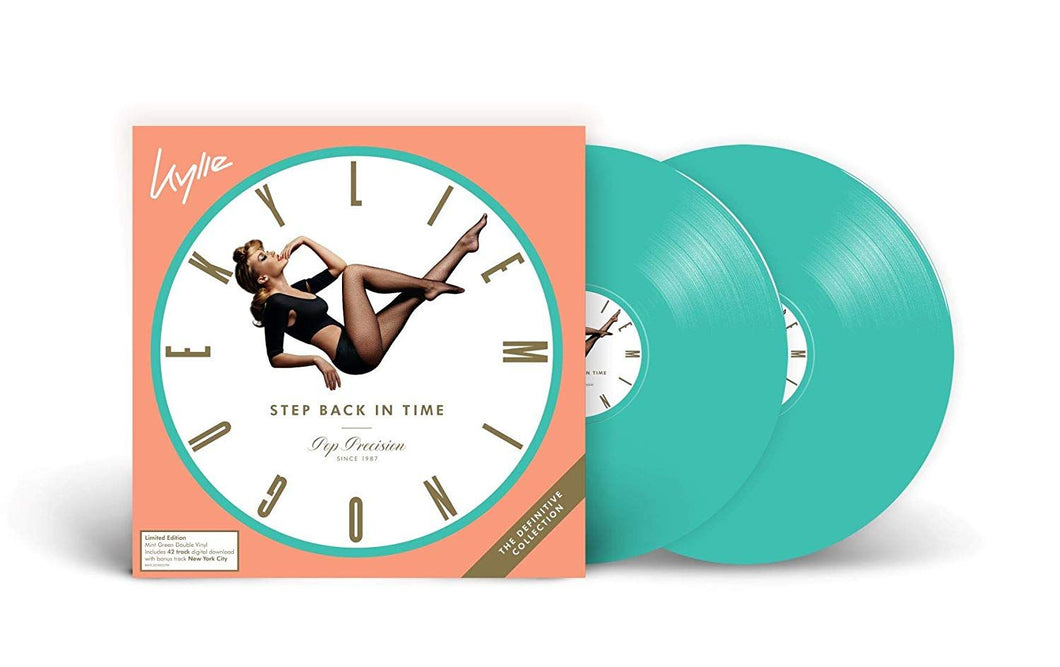 Kylie Minogue - Step Back In Time
Regular price $55.00 Sale
Format: Mint Green Vinyl 2xLP
CAT: BMGCAT385DLPXX
Tracklist: 
A1. Can't Get You Out Of My Head
A2. Spinning Around
A3. Love At First Sight
A4. In Your Eyes
A5. Slow

B1. All The Lovers
B2. I Believe In You
B3. In My Arms
B4. On A Night Like This
B5. Wow

C1. Step Back In Time
C2. Better The Devil You Know
C3. Shocked
C4. I Should Be So Lucky
C5. Especially For You (with Jason Donovan)

D1. Confide In Me
D2. Put Yourself In My Place
D3. 2 Hearts
D4. Kids (with Robbie Williams)
D5. Dancing

+ 42 TRACK DIGITAL DOWNLOAD
1. including all the hits and bonus track "New York City"